CCUK and Cayman Islands Government Office in the UK (CIGO-UK) assists GirlForce and 100Women in Finance with London trip.
London, United Kingdom – CCUK and The Cayman Islands Government Office in the UK (CIGOUK) recently facilitated tours for a London visit by Kristina Ebanks and Asia Bush.
The two students won an essay competition organised by GirlForce, a mentoring group run by 100Women in Finance (Cayman).
The students travelled to London with their families and GirlForce 100 Mentors to attend a reception held at Buckingham Palace in celebration of 100 Women in Finance's (100WF) Investing in the Next Generation initiatives, hosted by HRH The Countess of Wessex, Global Ambassador of 100WF's Next Generation Initiatives.
The mentees' attendance at the reception was also part of a wider week of educational visits and tours facilitated by the Cayman Islands Government Office and 100WF.
The students, their mentors and parents joined a tour of the Houses of Westminster, where they learnt about the UK's government and political system, and visited areas of the House of Commons not usually accessible to the general public.
CIGOUK was able to organise an exclusive tour of the Palace of Westminster for Ms Ebanks, Ms Bush, their mothers and their GirlForce mentors.
Phillippa Knights, Assistant Representative and Government Student Liaison for Cayman Government in the UK, who organised the tour, said "It was a delight to host the GirlForce Group and be part of a cultural and informative tour of Parliament."
Cayman Connection UK (CCUK), a network for Caymanians overseas, can also organise city walking tours for visiting Caymanians and assisted in the organisation of a tour of the City of London with partner Joolz Guides. The tour showed the group the history of the City of London and stopped off at some iconic London venues.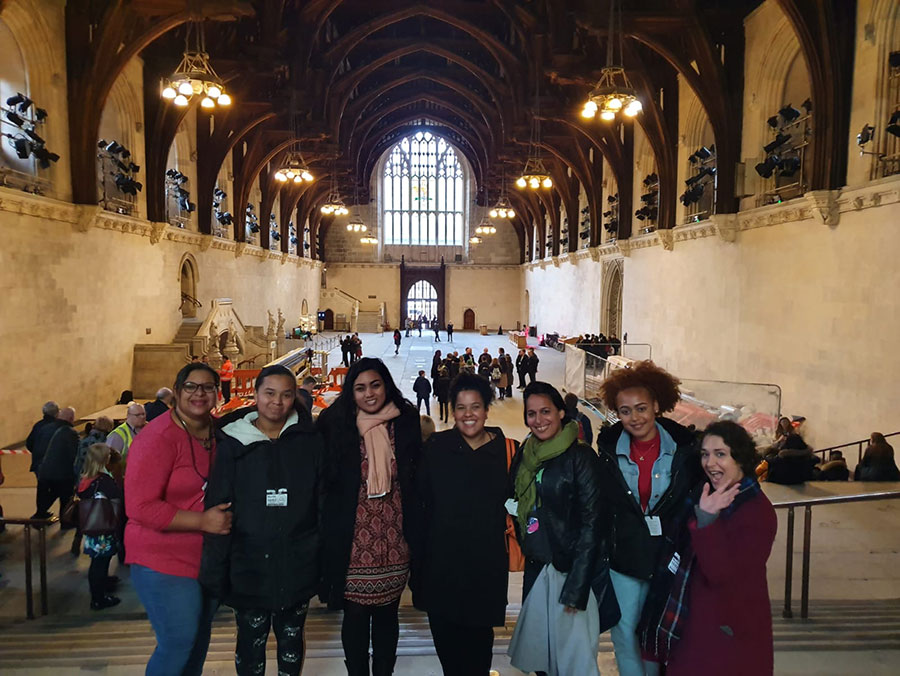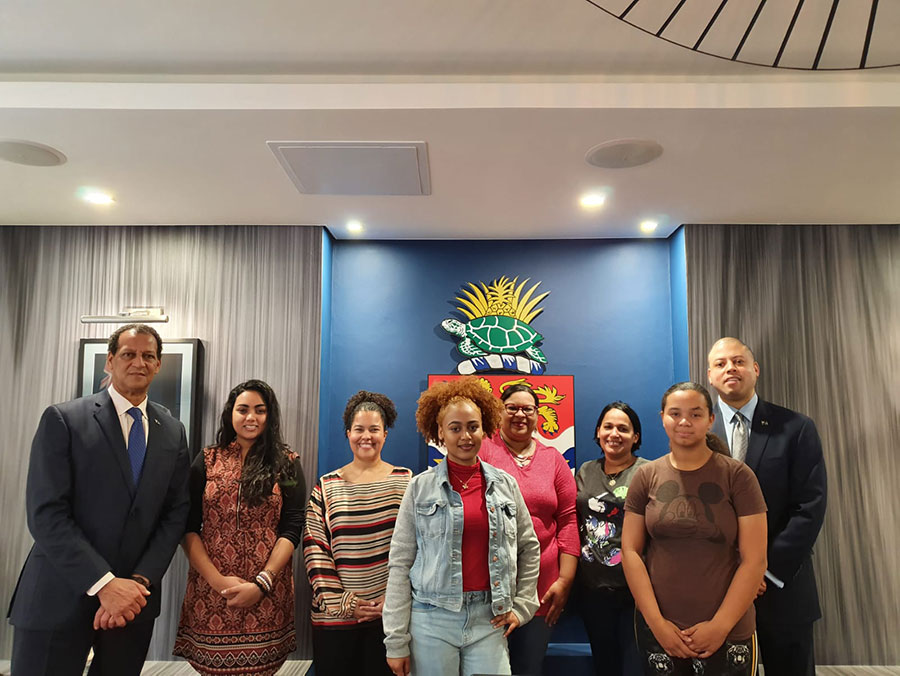 Kristina Ebanks, GirlForce 100 mentee and essay winner, said of the tours "It was fascinating to see the Palace of Westminster; there are such impressive buildings and we learned a lot about UK politics. The city tour was great fun, we saw a lot of London. Our guide was very amusing, but it was cold!"
GirlForce Mentor and Maples Group associate Audrey Rankin commented that she enjoyed the tours, finding them very educational, "especially for the mentees". Ms Rankin concluded by thanking the Cayman Islands Government Office and Cayman Connection UK for facilitating the tours.
Cayman Islands Representative André Ebanks said of the visit: "Our office was thrilled to help 100WF (Cayman) facilitate a London visit for two young female Caymanian high school students who wish to explore a career in financial services.
"Watching their excited faces, and each of their mothers' excited faces, before, during and after planned activities was a joy for our office team to see. It was also evidence that positive exposure, however brief, can inspire a young person to aim high in their desired careers, and in the process learn how they can contribute to gender balance in the financial services industry.